Published on 05/04/2023 1:38 pm
Are you looking to treat your client to a fine dining experience in Dublin? How about choosing one of the best restaurants in Dublin to enjoy delicious food? Dublin has top-rated restaurants perfect for savouring authentic food in a luxurious and impressive setting.
Ireland's premier business centre- Dublin, welcomes visitors for conferences, meetings, and events. Is your client visiting you for a crucial business meeting? Leave no stone unturned to impress your client with VIP treatment! Consider booking an executive-level chauffeur service and take your client to enjoy fine dining in Dublin!
Here is the list of top-rated restaurants in Dublin to explore and enjoy authentic cuisines with your client!
Read More
Published on 03/09/2023 7:37 am
Thanks to the city's top-notch dining scene, charming cobbled lanes, and historic bars that pulse to jig-worthy sounds, it's not difficult to find entertainment in the Irish capital. In Dublin, there is an event going on at pretty much any time of year. From Irish music connoisseurs to Guinness-obsessed tipplers, there is an event for pretty much everyone. Here is a quick run through of some of the best annual events in Dublin:
Dublin International Film Festival:
The Virgin Media Dublin International Film Festival, which takes place every spring, is one of the most iconic occasions on Ireland's cultural calendar. The programme has evolved throughout the years, but each Festival is sure to provide a tantalising selection of films from around the globe, with many screenings being attended by the directors and stars.
St. Patrick's Festival:
What would a March trip to Dublin be if there were no St. Patrick's Day festivities? If you don't mind jostling for space in crowds, no sea of green is
Read More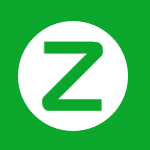 LfL Worldwide Chauffeur Services