Published on12/11/2018 10:52 am
Attending a business conference? Make life easy for yourself by booking a Dublin Airport Chauffeured Transfer.
Minimize your stress level
Whether you are an attendee or a speaker, being able to maximize and use your time wisely while attending a conference will help you to concentrate on the task at hand.
Why add driving in an unfamiliar city that is famous for its narrow one way streets to your ever growing list of things you need to do? By hiring a professional chauffeur company you take the complication of driving yourself out of the equation, a Dublin Chauffeured service provider will ensure that you can relax and get to the venue on time.
Don't worry about parking or transport
Finding a parking space close to the conference venue can have its own problems as well as being expensive – by hiring a Dublin chauffeur company they will ensure you are dropped at the entrance to the conference venue and be there to pick up you at your pre-arranged time.
Some points to help you decide if
Read More
Published on08/22/2017 6:34 am
Chauffeurs and drivers are not the same thing; in fact, travelers who require reliable transportation from one point to another are certain to see the difference between both options. Chauffeurs are considered to be the "Symbol of Quality" of a transportation service, "A Symbol of Prestige and Luxury" to many; so what differentiates drivers from chauffeurs before you Hire or rent a Chauffeur car service for your personal or corporate requirements in Dublin? Let's have a look at the crucial differences you should know:
Anybody Can Be A Driver:
A driver is simply someone who runs a vehicle, whereas a chauffeur is a professional who's hired to drive. For instance, take into account a transportation service like Uber, which lets just about anybody become a driver
On the other hand, take into account a private chauffeur service in Dublin such as LFL, which only employs professionals who show exemplary demeanor in all aspects of the service they provide including the cleanliness of the
Read More
Published on04/24/2017 10:20 am
This world famous Irish city, may be your next destination for business or leisure travel. In this bustling capital city, having professional car service in Dublin with a chauffeur at your disposal is essential if you have business meetings or want to see the sights with a knowledgeable driver to guide you. A premium transportation company will have a range of different size vehicles to fit groups ranging from individual travelers right up to large groups and congress and event transportation.
Of course, Dublin is not just a major business centre it's also a world class leisure destination and the ideal starting point for a trip to Ireland. Many people travel with a list of sights and attractions they want to visit, others want a professional driver in a luxury vehicle to take them on a tour. Dublin is a city with great character, history, and attractions, discovering the city can be part of an enjoyable trip especially when you have a chauffeured car service in Dublin at your
Read More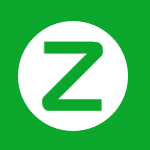 LfL Worldwide Chauffeur Services