Published on07/08/2022 12:32 pm
The professional dress code matters in the work environment. Most workspaces have considered casual attire rather than business attire. However, when you have a high-profile client visiting your workplace, you should make sure your employees switch to classic business wear.
Read More
Published on10/13/2017 11:19 am
Are you vacationing in Dublin, or heading to Dublin for a business conference and want to book private tours in Dublin, best fitting your schedule and to maximize your time in the city?
Why wait – by booking a Dublin city tour you will experience what Dublin has to offer in the best way possible with a knowledgeable chauffeur to point out interesting facts and tell you some Irish fables!
How Do You Make the Most out of Your Trip to Dublin -?
You might have to attend five-star business lunches, have some networking to do or attend a high powered corporate meeting in Dublin. But after that, why not take advantage of your short time in this wonderful city and take some time to explore the beautiful city of Dublin.
Below are some suggestions of top attractions to visit:
Trinity College -
Trinity College is a must-see for every first-timer taking private tours in Dublin. Its Ireland's equivalent of any Ivy League University and its Old Library is truly a sight to behold, a being home to the
Read More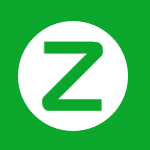 LfL Worldwide Chauffeur Services