Published on08/11/2023 10:30 am
Welcome to the vibrant capital of Ireland, Dublin! Known for its rich cultural heritage, friendly locals, and mouth-watering culinary delights, this city offers a diverse and exciting food scene that caters to every palate. Join us on a gastronomic journey through Dublin's culinary treasures, where we'll explore both local favourites and Michelin star restaurants in Dublin, leaving you craving for more.
Traditional Irish Fare: Taste the Essence of Ireland
You cannot fully experience Dublin without treating yourself to the delights of classic Irish dishes. Begin your culinary adventure with a hearty bowl of tender lamb Irish stew, infused with root vegetables and aromatic herbs. Pair it with a pint of Guinness, Ireland's famous dark stout, for the ultimate Irish dining experience. For a seafood delight, savor fresh Dublin Bay prawns or relish traditional fish and chips from a local fishmonger. And don't forget to sample the beloved Irish soda bread, a deliciously dense bread that
Read More
Published on03/09/2023 7:37 am
Thanks to the city's top-notch dining scene, charming cobbled lanes, and historic bars that pulse to jig-worthy sounds, it's not difficult to find entertainment in the Irish capital. In Dublin, there is an event going on at pretty much any time of year. From Irish music connoisseurs to Guinness-obsessed tipplers, there is an event for pretty much everyone. Here is a quick run through of some of the best annual events in Dublin:
Dublin International Film Festival:
The Virgin Media Dublin International Film Festival, which takes place every spring, is one of the most iconic occasions on Ireland's cultural calendar. The programme has evolved throughout the years, but each Festival is sure to provide a tantalising selection of films from around the globe, with many screenings being attended by the directors and stars.
St. Patrick's Festival:
What would a March trip to Dublin be if there were no St. Patrick's Day festivities? If you don't mind jostling for space in crowds, no sea of green is
Read More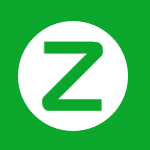 LfL Worldwide Chauffeur Services