Published on03/17/2018 10:38 am
When you're constantly traveling for work commitments, the thought of packing, airport security, and flying feel much more like a chore. But if you're traveling for business in Dublin and will be super busy, why not plan for some individually tailored tours or some private transfers to help elevate some of the stress of navigating the city.
You'll more than likely have to travel for work at some point, for a conference or a company meeting, so we've got a few tips to make your business trip more enjoyable!
Prepare Ahead.
Whether it's your first or tenth business trip, preparation is key. You're not on a vacation, so punctuality and professionalism are paramount.
Prepare yourself ahead of time and make a list of everything you want to bring – both personal and business necessities. Check thoroughly to make sure that you've got everything with you.
Pack Smart.
Corporate travelers generally travel with just the essentials, as no one wants to lug around a huge suitcase! You can bring a good
Read More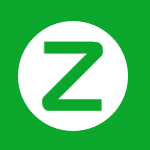 LfL Worldwide Chauffeur Services