Published on07/30/2018 12:00 pm
The safety of students is paramount for both their parents and the school while traveling in a foreign country. By searching out and booking a high end professional student transportation service will give everyone peace of mind as the contact number and name of the chauffeur will be supplied to the school at the time of booking the student transfer so that they can be in contact with the chauffeur while waiting on their pick up.
Dependability and reliability are huge factors in student transportation – there are a lot of companies that offer student transportation in Dublin and varying prices but why take the chance with your loved one who has traveled to a foreign country and may not speak very good English – by having a professional student transportation company in Dublin looking after the pick up the chauffeur will take care to track the flight in case of any delays and be in the arrivals hall (after Customs) with a greeting sign showing the students name so it is easy for them to
Read More
Published on07/31/2017 7:07 am
When it comes to planning large off-site corporate meetings, business retreats or other events, corporate executives have a lot to manage when organizing the event. From coordinating all business partners and delegates to choosing the venue, they have a large checklist that sometimes seems never-ending!
One thing many Dublin corporate executives now realize they no longer have to worry about is the transportation aspect of the event, why? Because they can hire a luxury bus and keep it booked for all their travel program requirements!
If you're still confused on whether a luxury bus hire in Dublin would be a great choice for corporate transportation, here are a few important things to take into consideration when choosing a luxury bus hire company:
1. Punctuality -
For a business executive, in this day and age the most important thing is time management. You need to be able to rely on a company to be on time as showing up late to transport a keynote speaker is not an option. Whether it's a
Read More
Published on07/18/2017 6:34 am
Planning a trip to a specific place, an event, academic trip or a tour in Dublin, might seem to be an easy task but can become challenging especially when planning for a group tour as the expectations will be high. The idea of individual transfers may seem to be a little expensive and the idea of hiring one larger vehicle such as a van or mini coach to accommodate everyone may be worth some consideration.
For groups of 10+ you may consider using several vans or why not take the option of a full size coach once again reducing the number of vehicles and the therefore lowering the expense. With larger passenger groups (more than 40) trusting a professional chauffeur service company that will have the capacity to cater for your group with the hiring of a luxury bus in Dublin for your next day trip, business conference or airport transfer may turn out to be a great idea. It ensures a high standard of transfer services custom tailored to your needs, be it for a personal or professional
Read More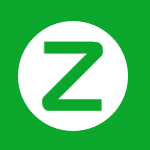 LfL Worldwide Chauffeur Services