Published on 08/12/2023 11:14 am
Nestled in the picturesque village of Cong on the tranquil shores of Lough Corrib, Ashford Castle stands as a majestic and historic five-star resort that embodies the essence of luxury and timeless elegance. Our Dublin to Ashford Castle limo service will take you on a journey to this iconic destination, exploring its rich history, legendary connections, and the unparalleled experience it offers to its guests.
A Tale of History and Hollywood
Ashford Castle's storied past dates back to the early 13th century when it was initially built as a defensive stronghold. Over the centuries, it underwent various transformations and was eventually transformed into an opulent castle. The castle and its surroundings were immortalized on the silver screen in John Ford's legendary film "The Quiet Man," starring John Wayne and Maureen O'Hara, further adding to its allure and cinematic charm.
Home of the Guinness Family
One of the most notable periods in Ashford Castle's history was when it belonged to the
Read More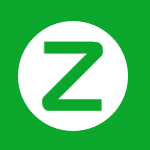 LfL Worldwide Chauffeur Services