Published on12/11/2018 10:52 am
Attending a business conference? Make life easy for yourself by booking a Dublin Airport Chauffeured Transfer.
Minimize your stress level
Whether you are an attendee or a speaker, being able to maximize and use your time wisely while attending a conference will help you to concentrate on the task at hand.
Why add driving in an unfamiliar city that is famous for its narrow one way streets to your ever growing list of things you need to do? By hiring a professional chauffeur company you take the complication of driving yourself out of the equation, a Dublin Chauffeured service provider will ensure that you can relax and get to the venue on time.
Don't worry about parking or transport
Finding a parking space close to the conference venue can have its own problems as well as being expensive – by hiring a Dublin chauffeur company they will ensure you are dropped at the entrance to the conference venue and be there to pick up you at your pre-arranged time.
Some points to help you decide if
Read More
Published on07/12/2017 9:14 am
As Ireland's premier chauffeur transportation company, we are delighted that our clients have voted to award us with a TripAdvisor Certificate of Excellence for 2017. LfL are the ONLY chauffeur service in Ireland to achieve this prestigious award. Founded by the world renowned travel site Trip Advisor the Certificate of Excellence programme is awarded to hospitality businesses worldwide who have achieved consistently great reviews by it guests over the year. The awards are open to all types of hospitality and travel businesses from Airlines, Car Rental's, hotels, Restaurants, and of course transportation and tour companies like ourselves.
We are extremely happy to add this award to our list of previously won awards by the team here at LFL, everybody works hard to ensure we deliver the top service level that won these awards in the firstplace.In additionLFL leads the chauffeur industry in Ireland with the latest technology and the youngest fleet of late model luxury cars, MPV's and
Read More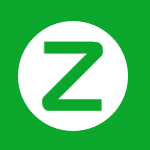 LfL Worldwide Chauffeur Services